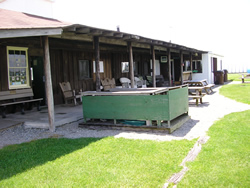 Welcome To Skydive Greene County
From the moment you arrive at our Drop Zone, to the moment you leave you will feel an excitement like never before. The excitement of SKYDIVING!!! Located on a private airport, Skydive Greene County offers a large landing area, a covered hanger for packing, rigging services, and a great staff for tandem skydivers, students, and experienced skydivers.
Skydive Greene County has been in operation serving the skydiving community since 1961!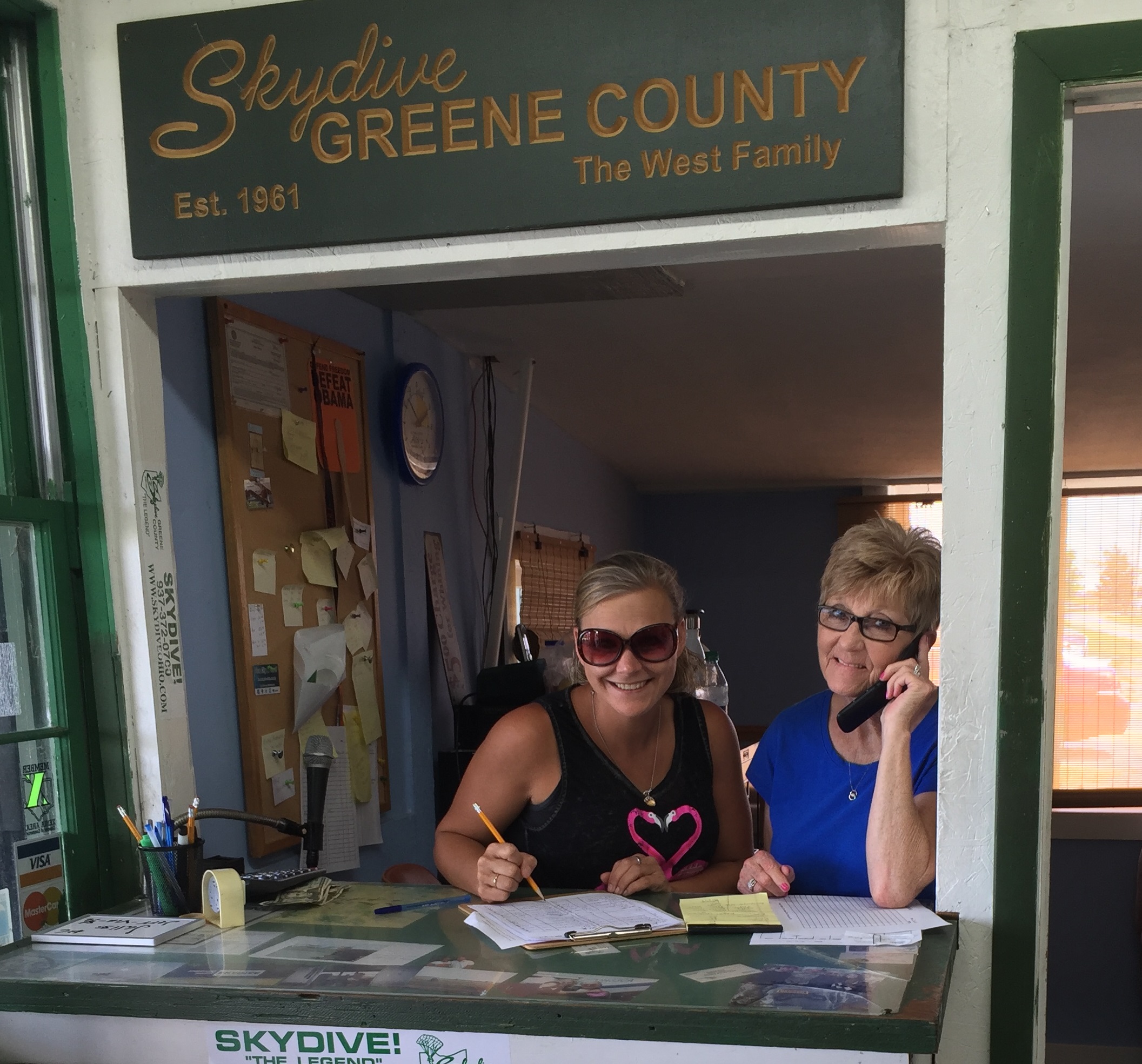 Manifest
It doesn't matter if you are new to skydiving or an experienced skydiver, our kind and courteous staff will make you feel right at home as soon as you walk in
the front door. Our office managers will take you step-by-step through the process of getting ready to make your first jump at Skydive Greene County. For the student, once you are signed in and your paperwork complete, the office manager will personally take you to meet your skydiving instructor for a day you will never forget. At Skydive Greene County we pride ourselves on our customer service.
We will do everything we can to help make your experience the best possible.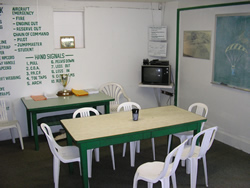 Student Room
Our student rooms offer the first time skydiver all the tools they need to make their fist jump. Be it a Tandem or the Static Line course, every student will receive the attention they need to make their first skydive as safe and FUN as possible.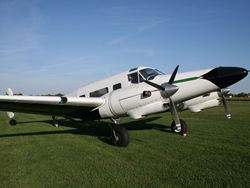 Aircraft
Skydive Greene County is proud to be flying TWO Westwinds, one of the fastest jump planes in the country! With a large interior and huge door, you will have no trouble jumping from our planes. Our twin turbines sit up to 12 jumpers and have a turn around time to 12,500 ft of nearly fifteen minutes. We also have two Cessna 182's on stand-by that will take four jumpers from 4,500 ft up to 9,000 ft.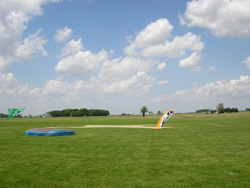 Landing Area
We have a main landing area of over 5 acres and an additional 10 acres as a secondary with hundreds of acres for safe outs if you do happen to land off the airport. Please ask to receive a complete area briefing if you are new to the dropzone area.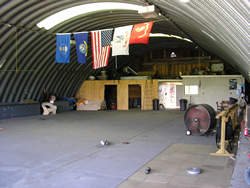 Packing Area
Our packing hanger easily will allow 40 people to pack at the same time. We provide rig racks for your convenience. In addition, we have packers who can
pack your gear if you so desire. Located in the hanger are boxes of rubber bands, pull up cords and a canopy rack for canopy inspections.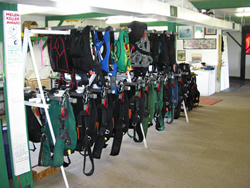 Rigging Loft
Using the most up-to-date equipment on the market, we have you covered.  Experienced skydivers will find a wide selection of gear to rent as well as the students who can jump knowing that the gear they are using unmatched.  With FAA licensed Riggers, we will be able to help you with anything you need when it comes to your personal equipment as well.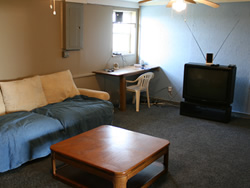 Team Room
Bring your team to jump at our DZ and you will have a room all to your own.  We have a big screen TV with video hookups so that you can debrief your last jump in detail to give you the competitive edge you have been looking for.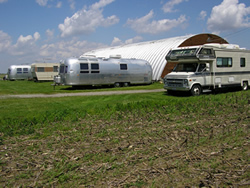 Camping Areas
When it comes to camping Skydive Greene County has your hookup.  We have a large camping area right beside the packing hanger where you can pull in your camper or set up your tent. We also have two shower rooms that have both cold and hot water for your early morning cleansing needs.